Massage Training Retreat in Thailand
Chiang Mai
Massage Training Retreat Course in Chiang Mai, Thailand
I am very excited to be offering the chance to complete your Raynor Massage training in a wonderful retreat setting in Chiang Mai, Thailand. Where I will be combining the Certificate and Diploma training into one complete, 8 day course. The Kaomai Lanna resort is set in 20 acres of land approximately 15 miles away from the hustle and bustle of Chiang Mai.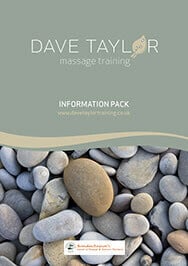 Find out more about Raynor Massage and our courses by requesting our free information pack
Raynor Massage Certificate & Diploma Course Combined – Fully Accredited
I will be teaching the complete Raynor Massage Diploma course at this Thailand massage retreat. The students will receive both a Certificate and Diploma in Raynor Massage. The courses will be combined to fit into 8 action-packed days of learning. This qualification is recognised in many countries throughout the world, including the United Kingdom, Australia, Canada and New Zealand. You will be able to get fully insured immediately which will allow you to start working as a massage therapist.
Included in the price:
Fully Certified Training
Raynor Massage Certificate and Diploma Course Combined
8 nights accommodation
Each student will be allocated their own en-suite room
Daily Vegetarian Meals
All meals including fresh fruit snacks, tea and coffee during the training
Airport Transfers
From Chiang Mai airport
Course Materials
Everything you need for the training will be provided
How to get there:
You need to book your flight to arrive at Chiang Mai International Airport (CNX). Transfer from the airport to the Kaomai Lanna Resort is included so a representative will meet you at the airport and transport you to the retreat. Most international flights arrive into Bangkok. Internal flights from Bangkok to Chiang Mai take just over an hour.
Please note that it is the responsibility of the student to arrange and pay for their own flight to Chiang Mai. This cost is not included in the retreat price. Feel free to get in touch if you have any questions about travelling to Thailand.
There are currently no courses scheduled for thailand
What to expect
The setting for this massage training retreat in Chiang Mai, Thailand is wonderfully peaceful and relaxing allowing students to shut off from outside distractions and fully submerge themselves in learning this wonderful massage. It should be made clear, however that the days will be fairly long with the training running from 10am and finishing no later than 7pm. This will be 8 consecutive days where students will be watching, receiving and giving massage. It can feel physically tiring and many students on retreat will also experience a cleansing healing event as the body purges itself of toxins as you embrace the clean, vegetarian meals. Receiving the massage can also allow students to release on an emotional level too. All of this can be an amazingly positive experience, I've heard the phrase "life changing" used many times on retreat. With all of this in mind, it's important that students are both physically well and emotionally strong in order to fully embrace the demands of this training experience.
Even though the retreat is set off a busy main road that leads to Doi Inthanon (highest mountain in Thailand) the accommodation is set back in acres of tropical land so that you can always find peace from the noise of any passing traffic.
I personally visited The Kaomai Resort in February 2017 to check out it's suitability for holding the retreat. I think it's fair to say that the accommodation, like a lot of resorts around Asia, is a little tired. I checked around several of the rooms and they were spotlessly clean. The bathroom wall tiles might have had a few cracks and chips but everything was scrubbed and shiny!
An in-depth breakdown of each day of your combined course
Arrival at The Retreat
Students should arrive at the Kaomai Lanna Resort on the Friday where they can check-in from 1400 and settle in ready for training to begin the following day. You can also get your first taste of the resort's food as your evening meal will be provided.
Day 1 - Training begins
Your training begins and on the first morning we cover the following:
The history of massage throughout the ages.
The contraindications of massage. So this will cover the times when it's safe to massage and all the occasions when massage should be adapted or avoided all together.
How to take a full medical case history of your client.
Hygiene – How to follow essential hygiene routines.
Draping your client. The different methods used to cover your client correctly ensuring their privacy is

protected at all times.

The INTA Professional Code of Conduct & professional ethics of Raynor Massage Therapists.
After lunch Dave Taylor will then demonstrate the Raynor Massage Technique on a volunteer student concentrating on the hands, arms and back.
Then the students will pair up and begin practising what they have been shown so far on each other, then swapping over. This means that all students will both give and receive massage. Dave will be on hand to guide you through this process.
Day 2
In the morning we will address:
What is the duration of a Raynor Massage, how long should it last?
How important breath is when used with Raynor Massage.
The different therapeutic effects that massage can have.
A group focussed breathing exercise.
What are the qualities that a massage therapist should have?
The Healing Crisis – How to prepare your client and yourself for this.
After lunch there will be a further massage demonstration. Dave will go over everything from Day One and will also include new areas including the sacrum, back of legs, hips and gluteus.
Day 3
There will be a group workshop showing how to massage the neck, face, jaw and scalp.
The main massage demonstration by Dave will include the front of the legs and also include the neck and head areas.
After lunch there will be time for a much longer massage swap where the students will have plenty of time to really piece everything together to give their first full-body massage.
Day 4
In the morning we will discuss:
How to deal with negative energy from clients
Different oils that can be used for massage and the qualities to look for when choosing a massage table.
Abdominal massage and how this affects the digestive system.
The morning workshop will be a demonstration of gentle stomach massage.
In the afternoon the students will get a chance to massage Dave and receive some individual feedback.
Day 5
Dave will demonstrate working the side of the body with a lot of focus on releasing tension from the hips. There will also be an relaxed and calm one-way massage swap (so 4 students giving the massage whilst the other 4 receive)
Day 6
In the morning we discuss pregnancy massage and how the techniques you have been taught can be adapted to safely massage someone through their pregnancy. We cover in great detail all the contraindications associated with pregnancy massage.
You will also be shown a series of stretches that you can use on your client whilst they are on the massage table. These stretches cover the full body and are particularly useful for those of you wishing to deal with sports injuries.
In the afternoon there will be another calm and relaxed one-way massage swap with students who did the massaging the day before now getting all the attention!
Day 7
This will be a rather chilled day. In the morning we discuss reflexology and the theories behind it. You will then be given a demonstration of reflexology and chance to work on each other.
The afternoon is all about aromatherapy, You will be introduced to a range of essential oils, learn about their individual properties and how to blend them correctly,
Day 8
Student Clinic Day
On this last day of class members of the public will be invited in to receive a therapeutic massage. You will be assessed based on how well you understand:
Empathy
(unspoken communication, making a client feel comfortable, developing trust)
Focus and Attention (practitioner maintained focus throughout the treatment, acknowledged and addressed concerns of the client)
Professionalism
(client-centred care, confidentiality, proper draping, dress code, no inappropriate jokes or comments)
Hygiene
(short nails, appropriate washing of hands, clean towels and table, being aware of own body parts & perspiration/odour)
Pressure
(worked within the client's breathing/pain threshold, appropriate pressure for the client while still being effective, did not overwork an area)
Techniques
(applied Raynor Naturopathic Massage correctly)
Rhythm and Flow
(consistent and predictable movements, treatment was well integrated, did not feel rushed, finished massage on time)
Breathing
(explained the importance of the breath in massage, ensured client was deep breathing throughout the treatment)
Verbal Communication
(courteous, appropriate questions, informative explanation of what the practitioner is trying to achieve, limited unnecessary talk)
Overall Effect
(the massage provided benefit or relief to client)
At the end of the last day, after passing your assessment, you will receive your Raynor Massage Therapy Diploma.
About the Thai resort
The terms Kaomai Lanna is derived from two Thai words from the Northern Region. Kaomai stands for a bush or a garden with large trees while the word Lanna is used to describe the ancient northern Thai Kingdom. Collectively, the name of the resort means a pleasant garden of Lanna.
The Kaomai Lanna resort is situated in 20 acres of rich land, full of vegetation and lush views. It is further characterised by tropical green gardens which are ideal for leisure walks. In addition to this, you have the luxury of taking a swim in the feature swimming pool. This is strategically situated in the midst of a tropical garden which offers a scenic background and views all around. Take a plunge in the deep cool swimming pool waters in the heat of a hot summer. Enjoy a tan by the poolside while relaxing with your fellow students.
If you need help relaxing, the professional Thai masseurs will give you a mind and body relaxing massage that will help get rid of all your tension and worries. There is a large yoga shala which is set up on a wooden deck. It features a great space for the massage training sessions. Besides this, you have the option of practicing some of the training sessions outdoors under the cool shade of the big trees.
The accommodation are traditionally furnished with high quality Thai or Western designed beds, shower, bath, air conditioning, hair drier with teak furniture. You can choose between an upstairs room that has traditional Thai floor mattresses or a downstairs room that has a wooden, western bed. Besides the swimming pool, you can enjoy other facilities including the onsite spa and wellness centre (additional charges). There is free wifi in public areas.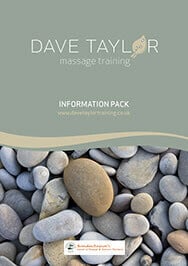 Find out more about Raynor Massage and our courses by requesting our free information pack