Intensive – Practical – Accredited
Massage Training Courses
Fast-Track Your Way To A New Career!
Fast-track your way to a new career.
Become a Professional Massage Therapist
Receive a fully recognised qualification. Join a Professional Association
Practical hands-on training. No written exams
Qualify for Full Professional Indemnity Insurance
Start working immediately. Run your own business
Covid
Our courses are currently running as normal.
We have always taken hygiene on our courses extremely seriously. Teaching hygiene is an important part of the training. This means that we haven't needed to change much to deal with Covid-19. Extra measures include increased surface cleansing including the wiping of door handles, chairs, massage table/equipment.
Extra emphasis has been put on hand-washing with cleansing gel being made available at key touch points.
Our Teachers won't work if they or anyone in their household needs to self-isolate and we are asking the same of you when booking.
There is no requirement to wear a mask in the classroom setting.
You can see our full Risk Assessment here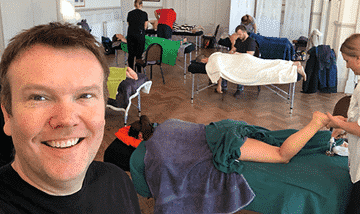 Request your free information pack - a guide to all my courses
Claim your free booklet that gives you detailed information about all of the my training courses. It's a step by step guide on getting your new career up and running.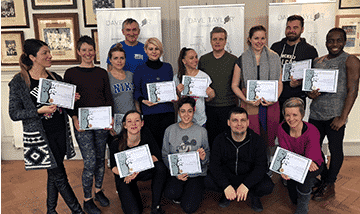 Are you ready to start your own business as a massage therapist?
If you have decided that you want to have control of your working hours with a job you can be truly proud of, then you can select your massaging course here.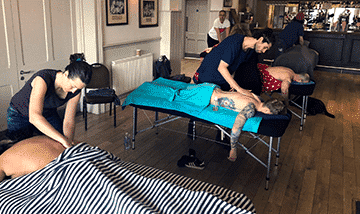 Learn a style of massage that really makes a difference
Raynor Massage is a powerful therapy that satisfies clients' growing demand for an effective massage that truly makes a difference.
5 & 10 Day Massage Courses in London, Dublin and Devon
Short, Intensive, Hands-On Massage Training
Have you been looking for a professional massage therapist course in London that will give you a fast-track to a new career? You can choose from our 5 or 10 day accredited massage courses which provide a recognised qualification that allows you to learn massage and start working immediately! Established for 18 years, we use revolutionary massage techniques that focus on hands-on learning with no massage experience needed.
Students will be massaging on Day One of the training course. We don't believe that massage therapy can be taught effectively from students memorising text from books. Instead, we concentrate on teaching practical and relevant material that will show you to massage safely and effectively as a massage therapist. We are so confident in our teaching methods that all courses come with our exclusive guarantee.
"One of the best courses I've ever done. Amazing teacher."
Sports Massage Training Course in London, Dublin and Devon
Are you looking to learn a super-effective massage technique to offer clients in need of a deep tissue sports massage?
Using a system of stretches and precise movements we teach you to release tension that is being held deep in the body, by tracking it to it's source. People seek sports massage to not only aid recovery from injuries but also to help them train and exercise more productively. Regular treatment can usually increase range of motion throughout the body as tension decreases. Sports massage training courses in the UK often take months or even years to complete.
We believe that this is completely unnecessary and have refined our revolutionary hands-on training approach, enabling you to become a fully qualified massage therapist in as little as 5 or 10 Days. Our qualifications are recognised by the leading industry insurance companies and you can get fully covered with Professional Indemnity Insurance the day you receive your Raynor Massage Certificate.
This training has become increasingly popular with Personal Trainers looking to include Sports Massage as part of the complete wellness package they strive to offer their clients, especially for deep tissue massage. There are no written exams. We don't believe that a course in massage can effectively be taught in a classroom situation with students studying diagrams or memorising the names of all the muscles in Latin. All of our teaching is hands-on practical and you will be massaging from the very first day.
Quick facts about Dave Taylor Training Courses
For any questions you might have – CALL 020 8286 9763
"One of the best courses I've ever done. Amazing teacher."
Raynor Massage Training London, Dublin and Devon
Tried, Tested and Proven – Revolutionary Training Technique
Raynor Massage was developed by Brandon Raynor who first started teaching his techniques in Sydney, Australia back in 1997. 18 years later and having taught thousands of students across the globe we still teach using Brandon's core principals. You can read more about Raynor Massage here. Choose from two different Massage Courses, the 10 Day Diploma course is specifically designed for those of you who are looking to use massage professionally. Everything you need to start your own business, offering amazingly, effective therapeutic massage is covered on this course. The 5 Day Certificate course offers a detailed introduction to massage which will leave you being able to give great full-body treatment that is hugely in demand. It is possible to initially take the 5 Day Raynor Massage Certificate Course and then upgrade your qualification to Diploma Level at a later date with a further 5 days training.
So how is it possible to teach massage in such a short space of time? Well Brandon Raynor has spent years perfecting a system that only includes that information needed to be able to give a fantastic massage. Students are taught from day one how to instinctively feel for tension in the body. There is no set routine to giving a Raynor massage. every treatment is based on where an individual is holding tension. Students are taught how to locate this tension and then work out the best massage technique to get rid of it. Many massage courses drag out the training by insisting that the students learn, from memory, the latin names of every muscle in the human body. This is information that you simply don't need in order to perform a good massage. In fact, Brandon strongly feels that this method of teaching actually fills your brain with unnecessary clutter which will inhibit you from you giving an intuitive massage.
Raynor Massage is Internationally Recognised
Quick facts about Dave Taylor Training Courses
For any questions you might have – CALL 020 8286 9763
"I've just completed the certificate and diploma courses and found it outstanding learnings. It's truly a very practical , hands on massage course from the first day. Dave is a Master of his craft with magic hands and an exceptional teacher sharing the highly effective Raynor massage techniques. Travelling 1/2 way around the world to attend this course was worth every moment . Highly recommended !"
"I attended the combined certificate/diploma retreat in Devon. I was attracted to the course as it ties in perfectly to an energy healing course I am currently doing and saw it as an add-on to my offering. However after completing the course I now see the healing as an addition to the massage therapy.
Dave Taylor is an excellent trainer and his enthusiasm throughout is clear, the course demanding but well structured and never boring"
"Completed my certificate course last week with Dave Taylor. The course exceeded all my expectations and am just about to complete the Diploma course. Loved every minute of this course…Dave you ⭐️ So professional. Thank you!"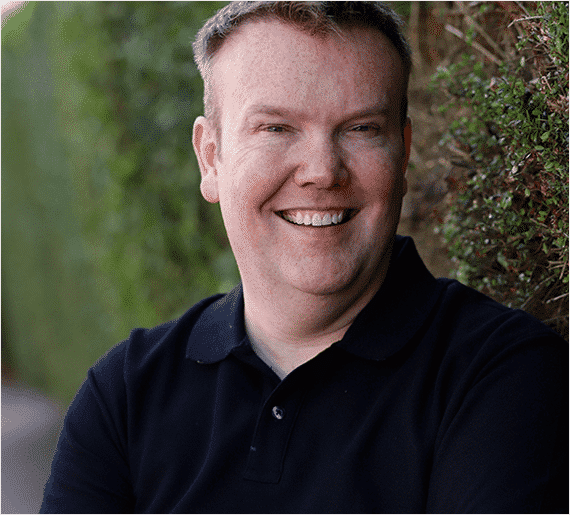 "I want you to have a successful career as a massage therapist and I'm going to share with you exactly how I built my own business that can easily turn over £800 a week with just 15 hours of massage!"
Your tutor, Dave Taylor is truly passionate about teaching great massage.
In fact, he is living proof of just how effective the training is. He himself completed the Diploma Massage training course in London several years ago. Since then he has gone on to set up a successful massage business with his own clinic in Sutton.
Dave has since trained further with Brandon Raynor and having completed his teacher training in November 2014 is really excited to pass on everything that he has learned to new students wanting to become massage therapists through his London massage training courses. Dave is also offering full support and back-up to students after the training has finished. He is usually booked-up several weeks in advance and with regular clients who really benefit from the Raynor Massage technique. Most of his clients don't wait to get their problems fixed, but instead incorporate regular sessions as part of their lifestyle to prevent tension from forming.
You can find out more about Dave's business here.
"I found Dave's teaching methodpretty ideal. Always very enthusiastic and passionate about the method, very friendly and genuinely happy to share knowledge to help us improve"
Massage Business Workshop
Dave includes a "Business Workshop" on the Diploma course where he shares his own experiences on setting up a successful massage business. This covers what you need for a website and how to use SEO. It also includes using Social Media like Facebook and Twitter as well as using Google Business and managing your online presence. You can follow Dave by using these links.
If you have any questions