"Brilliant course made extra special by the retreat environment and Dave's easy but no nonsense approach to the training. I had an amazing experience and am so excited for the future."
Quick facts about Dave Taylor Training Courses
For any questions you might have - CALL 020 8286 9763
Raynor Massage
Raynor Massage can be used to treat different health problems such as frozen shoulder, lower back pain, abdominal problems or general stress and emotional imbalance.
Certificate Course
A 5-day introductory course results in being awarded the Certificate qualification in Raynor Massage and does not require background or experience in massage at all.
Diploma Course
A 5-day massage Diploma Course is designed for those, who want to become profesional massage therapists or therapists who want to improve their skills. It is required to complete the Certificate Course first.
Our locations
Currently we teach massage in London and Dublin. New courses in Glasgow and Manchester are coming soon!
Approved by IICT
We are an approved training provider by the International Institute of Complementary Therapists.
Raynor Massage Training London, Dublin and Devon
Tried, Tested and Proven – Revolutionary Training Technique
Raynor Massage was developed by Brandon Raynor who first started teaching his techniques in Sydney, Australia back in 1997. 18 years later and having taught thousands of students across the globe we still teach using Brandon's core principals. You can read more about Raynor Massage here. Choose from two different Massage Courses, the 10 Day Diploma course is specifically designed for those of you who are looking to use massage professionally. Everything you need to start your own business, offering amazingly, effective therapeutic massage is covered on this course. The 5 Day Certificate course offers a detailed introduction to massage which will leave you being able to give great full-body treatment that is hugely in demand. It is possible to initially take the 5 Day Raynor Massage Certificate Course and then upgrade your qualification to Diploma Level at a later date with a further 5 days training.
So how is it possible to teach massage in such a short space of time? Well Brandon Raynor has spent years perfecting a system that only includes that information needed to be able to give a fantastic massage. Students are taught from day one how to instinctively feel for tension in the body. There is no set routine to giving a Raynor massage. every treatment is based on where an individual is holding tension. Students are taught how to locate this tension and then work out the best massage technique to get rid of it. Many massage courses drag out the training by insisting that the students learn, from memory, the latin names of every muscle in the human body. This is information that you simply don't need in order to perform a good massage. In fact, Brandon strongly feels that this method of teaching actually fills your brain with unnecessary clutter which will inhibit you from you giving an intuitive massage.
Raynor Massage is Internationally Recognised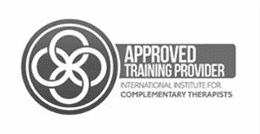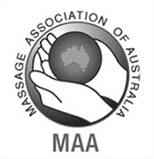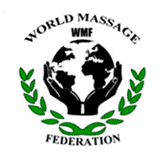 Quick facts about Dave Taylor Training Courses
For any questions you might have – CALL 020 8286 9763
"I went on the David Taylor week long massage training course. I can't rate it enough if I could give more stars I would. It was a fascinating introduction to deep tissue relaxation massage. The tutors were very helpful! And the people on the course were all lovely! If your not sold already I would recommend booking a raynor massage they are amazing!!!"
"I have just done my 5 day cert in dublin. I found it to be very good.. i found dave to be a great teacher and helped everyone on the course. I would highly recomend it even if you have never done massage before. I will hopefully take this to another level with practice and dedication. Thank you dave.. i made some good friends who like me learned a new life skill.."
"If you're looking to train in massage then look no further than Raynor Massage! Its an incredible and beautifully healing technique that has taught me so much. I recently studied the Certificate and Diploma intense course down in Devon with Dave Taylor. The retreat style setting is a great way to learn, not to mention the ridiculously delicious and fresh food that is served throughout the 10 day retreat. I wouldn't change it for the world!"
If you have any questions
"I found Dave's teaching methodpretty ideal. Always very enthusiastic and passionate about the method, very friendly and genuinely happy to share knowledge to help us improve"
Graduates reviews & testimonials
"Completed the Massage course last week. ..I've learned so much in that time which is an absolute credit to Dave and his teaching methods. Looking forward to completing the Diploma Course. Never enjoyed learning so much. Highly recommended."
"Completed my certificate course last week with Dave Taylor. The course exceeded all my expectations and am just about to complete the Diploma course. Loved every minute of this course...Dave you ⭐️ So professional. Thank you!"
"Brilliant course made extra special by the retreat environment and Dave's easy but no nonsense approach to the training. I had an amazing experience and am so excited for the future."