Becoming Accredited
for UK Massage Therapy
Do I Need an 'Official' Massage Qualification to be a Massage Therapist in the UK?
Choosing the correct massage therapy course in the UK can be a minefield, especially with different courses claiming to be "Official" or "Fully Regulated". A good starting point is to understand that here in the UK, the massage industry is completely unregulated. The scary truth is that anyone can call themselves a massage therapist and give massage treatments without having any training at all! Of course that is not appropriate and we certainly wouldn't recommend that!
If you want to run your own business as a massage therapist there is no requirement at all to have a qualification such as a degree, nor a Level 3 RQF (Regulated Qualifications Framework) in place like an ITEC – they are simply not necessary. Getting an ITEC involves a long and drawn out process of being taught in a classroom situation whilst having to memorise extensive Anatomy and Physiology (A&P) knowledge with various exams to pass. We really don't feel that this is the best environment in which to learn massage. Most of the A&P that is taught will never be used in the working life of a massage therapist.
What Should I Look for to Get Accredited?
Professional Indemnity Insurance
There are some outside factors that provide some regulation to the massage industry though. The main one is a requirement to having professional indemnity insurance. Even though there are no legal requirements here in the UK that states that you need to have indemnity insurance to work as a massage therapist, it would be inadvisable and reckless not to have it. Furthermore, many establishments would not allow a massage therapist to work on their premises if they weren't covered by professional indemnity insurance.
Not all massage qualifications are recognised by the insurance companies, so it's important to choose a course that will give you a qualification that will enable you to get insured and start massaging immediately!
Can Graduates of Dave Taylor Training Get Full Professional Indemnity Insurance?
The great news is that graduates who complete our Certificate, Diploma or Advanced Diploma are able to get fully insured. We arranged a student discount with this leading company who will give graduates worldwide cover – Westminster Indemnity.
Learn a Style of Massage That is Highly in Demand
The main thing that regulates massage therapists though is their own abilities. Putting it simply, if the massage is not to a good standard then clients won't come back. Word soon spreads! Without effective training, massage therapists are unlikely to have any kind of meaningful career.
A Massage to Set You Apart
Not only is it about setting yourself high standards, it's also about having a stylistic identity as a therapist! Raynor Massage goes way beyond what people would class as a regular massage treatment. Raynor Massage Therapists are highly in demand as they offer clients a truly effective, deep tissue style of massage that they struggle to find elsewhere. Now, of course, many people have not heard of Raynor Massage, but this is changing rapidly as more and more graduates are setting up their own business up and down the country. It really makes no difference though whether people have heard of it or not – one treatment is usually enough to make someone a regular client. Because it offers relief from both physical and emotionally held tension in a way that you just don't get from other massage therapies, clients will happily pay a premium for this style of massage.
Belonging to a Governing Body
Some therapists choose to belong to a governing body though it is not essential here in the UK. Raynor Massage therapists can become a member of the IICT (International Institute for Complimentary Therapists). Graduates who have trained with me to Level 3 can also become a member of Thinktree. 
Therapists who train choose to train with a different training provider to myself may be eligible to join an organisation like Federation of Holistic Therapists (FHT).
Some local authorities would insist that you have a 'special license' to provide massage from a home location. Graduates who train with me to Level 3 and become a member of Thinktree are then exempt from having to apply for a Special Treatment License.
If you are considering these things to improve your standing as a massage therapist, you may also want to know how to get there and actually become a massage therapist in the UK!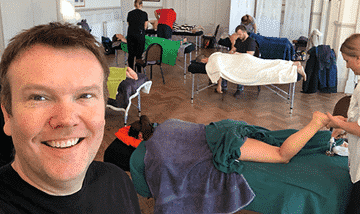 Request your free information pack - a guide to all my courses
Claim your free booklet that gives you detailed information about all of the my training courses. It's a step by step guide on getting your new career up and running.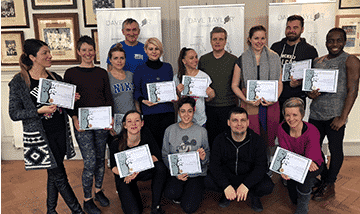 Are you ready to start your own business as a massage therapist?
If you have decided that you want to have control of your working hours with a job you can be truly proud of, then you can select your massaging course here.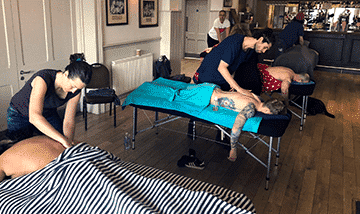 Learn a style of massage that really makes a difference
Raynor Massage is a powerful therapy that satisfies clients' growing demand for an effective massage that truly makes a difference.
Raynor Massage is Internationally Recognised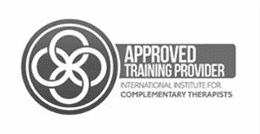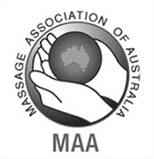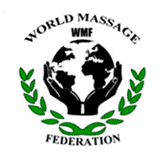 Quick facts about Dave Taylor Training Courses
For any questions you might have - CALL 020 8286 9763
Raynor Massage
Raynor Massage can be used to treat different health problems such as frozen shoulder, lower back pain, abdominal problems or general stress and emotional imbalance.
Certificate Course
A 5-day introductory course results in being awarded the Certificate qualification in Raynor Massage and does not require background or experience in massage at all.
Diploma Course
A 5-day massage Diploma Course is designed for those, who want to become profesional massage therapists or therapists who want to improve their skills. It is required to complete the Certificate Course first.
Our locations
Currently we teach massage in London and Dublin. New courses in Glasgow and Manchester are coming soon!
Approved by IICT
We are an approved training provider by the International Institute of Complementary Therapists.
"Fantastic course- Dave not only covered how to offer Raynor massage to an excellent standard but also all the worries you might have about being a massage therapist and the business side of the industry too. I feel confident in offering a great massage and supported after the course with Facebook group access."
Quick facts about Dave Taylor Training Courses
For any questions you might have – CALL 020 8286 9763
"I went on retreat with Dave to learn Raynor Massage in 9 days.
Dave was professional, charismatic and humourous. A man who is sharing his love for massage.
I enjoyed the training which was hands on from the first day. We all gained great confidence very quickly under Dave's guidance. The technique is very effective! I can personally confirm that this training will leave you feeling empowered with a new life skill.
Highly recommend, Dave Taylor. Thank you"
"For someone who has never had any previous experience in massaging, I was very surprised at how much I had achieved after just a couple training sessions with Dave Taylors's guidance, thanks to him I have now completed and received my Certificate and Diploma of Raynor Massage. The whole thing was very well and professionally organised by Dave Taylor and his assistant Lori, who were both wonderful and always eager to help. The atmosphere was always very lovely and energetic from everyone, we were all enjoying ourselves the entire time. The location was wonderful and very beautiful, we had the opportunity to wonder around and explore during our breaks. This was a very valuable and enjoyable life experience and I am very much looking forward to doing the advanced course in the future."
"Dave has been a great teacher for several years now and a practitioner for close to 10 years. I have no hesitation in recommending his courses and in him representing Raynor massage in the UK. I have seen Dave grow and change over the years and all I hear is fantastic feedback about his courses."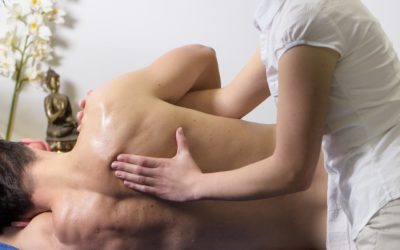 How to Re-Establish Your Massage Centre After the Pandemic The COVID-19 pandemic has taken a tremendous toll on many businesses, including massage therapy. Since this industry relies entirely on in-person, hands-on services, many professionals were forced to close...
read more
If you have any questions