A Great Website for so Little – 329£
Welcome to your website development page!
You'll find the solution for your business here.
What is Smart & Simple?
Smart & Simple is an ideal solution if you're looking for a quick,
cheap means of setting up a website for your business. Based on
divi, a Smart & Simple website will be the perfect option to promote
your company if you're just starting out or are just a fan of simple
yet effective solutions.
In partnership with 

(you'll have 3 to choose from)
Additionally
Website of up to 4 pages
Logo – 2 variations
1 amendment/revision round only.
3/5 Photos from our library
One language only
Free Domain – for 1 year / £25 per year (admin fee included)
Free hosting for 3 months
Content & SEO £99 including suport
Local SEO Campaign – up to 8 keywords
PPC Campaign £129 including suport
Extra Modules
Content: 1000 Words English Native £30/per piece (with Proofreading)
Google Analytics & Google Search Console installation: £30/one-time
Hosting for 12 months with up to 10 e-mail addresses – £50/year
Support & Updates (Care Package): £15 month
Blog Design & installation: £99 /one-off
Blog Article: £29 / per piece
Facebook Campaign Design & Management: from £100
Domain Renewal: £25
A couple website examples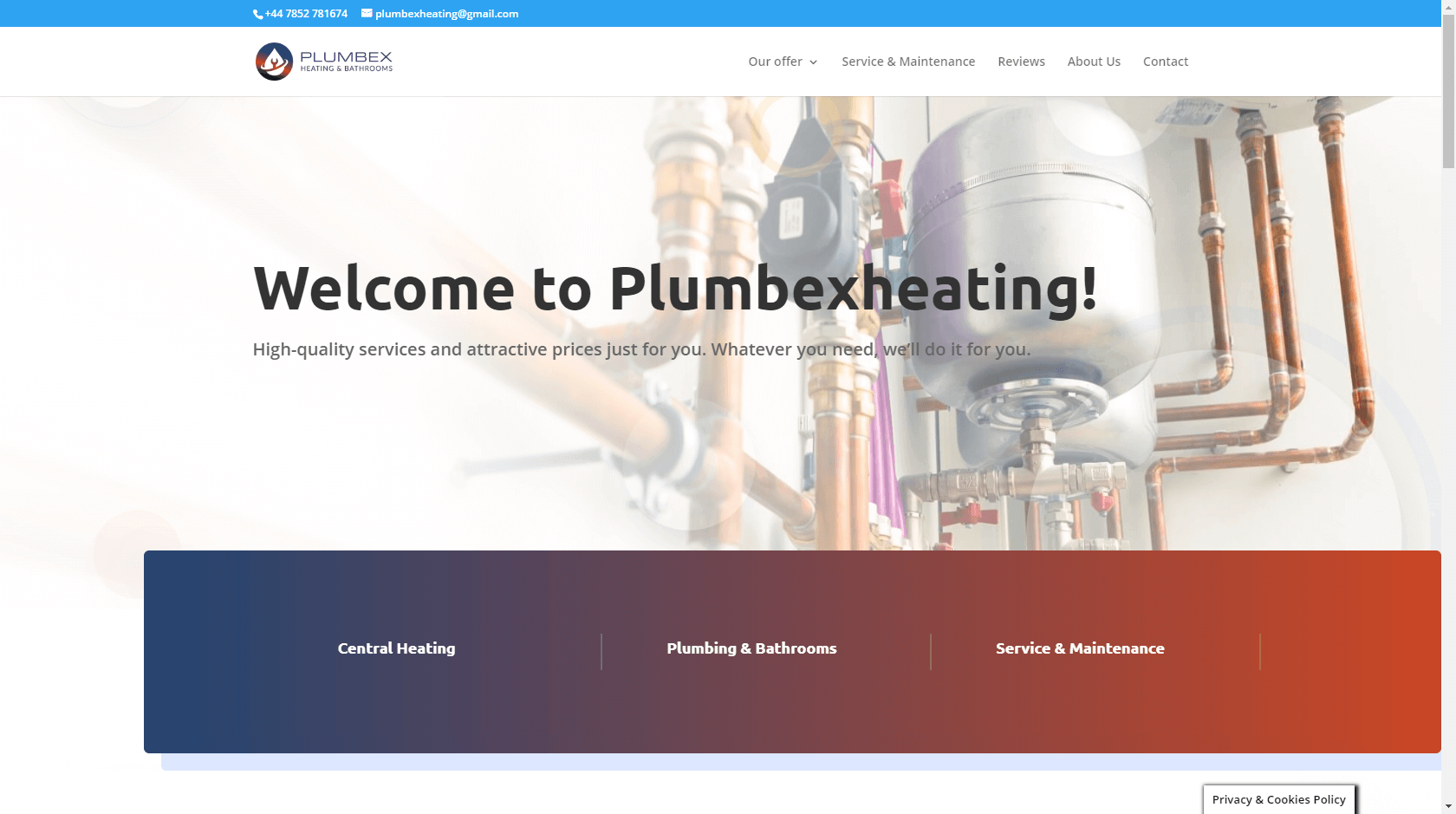 Plumbex Heating & Bathrooms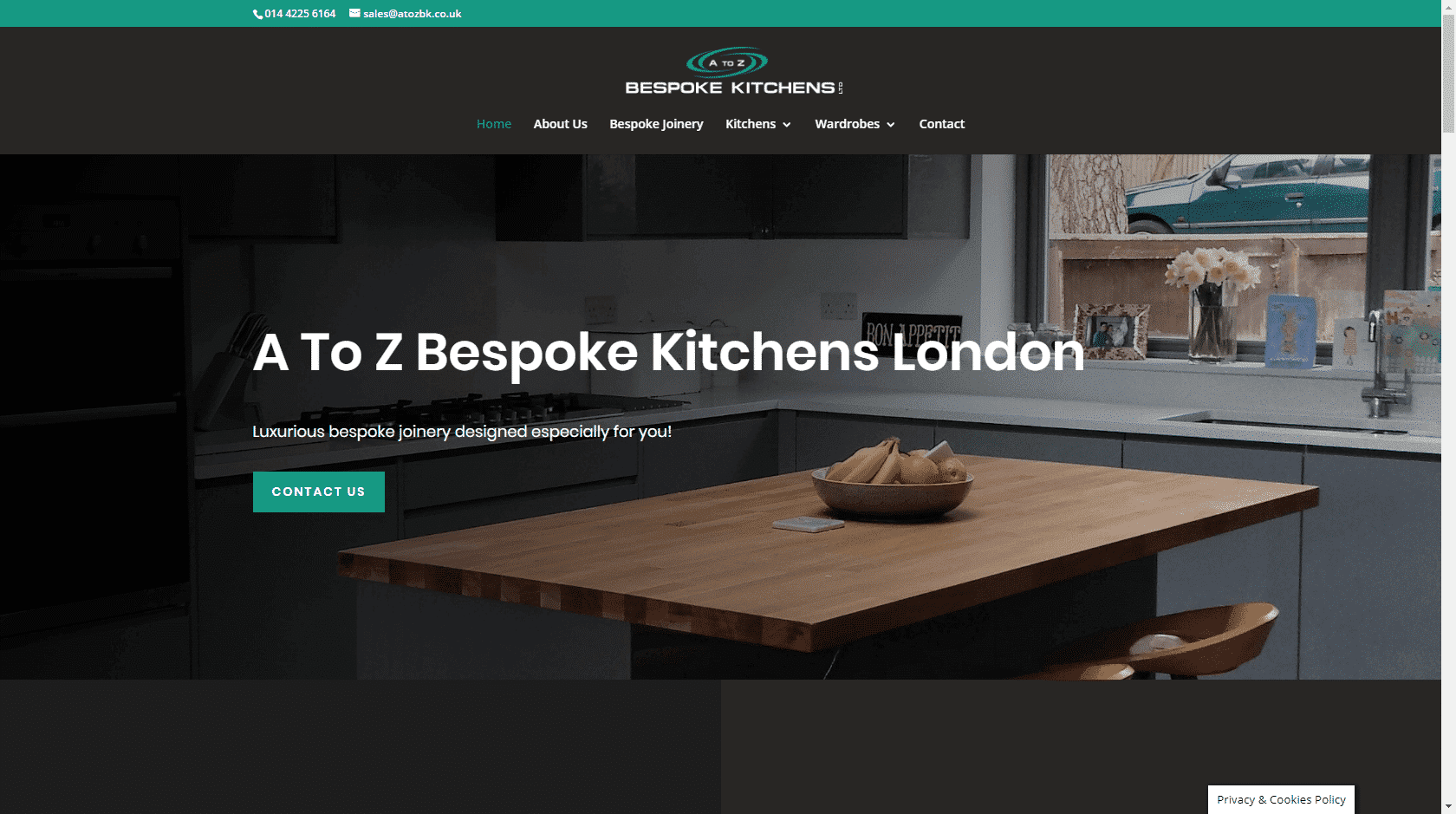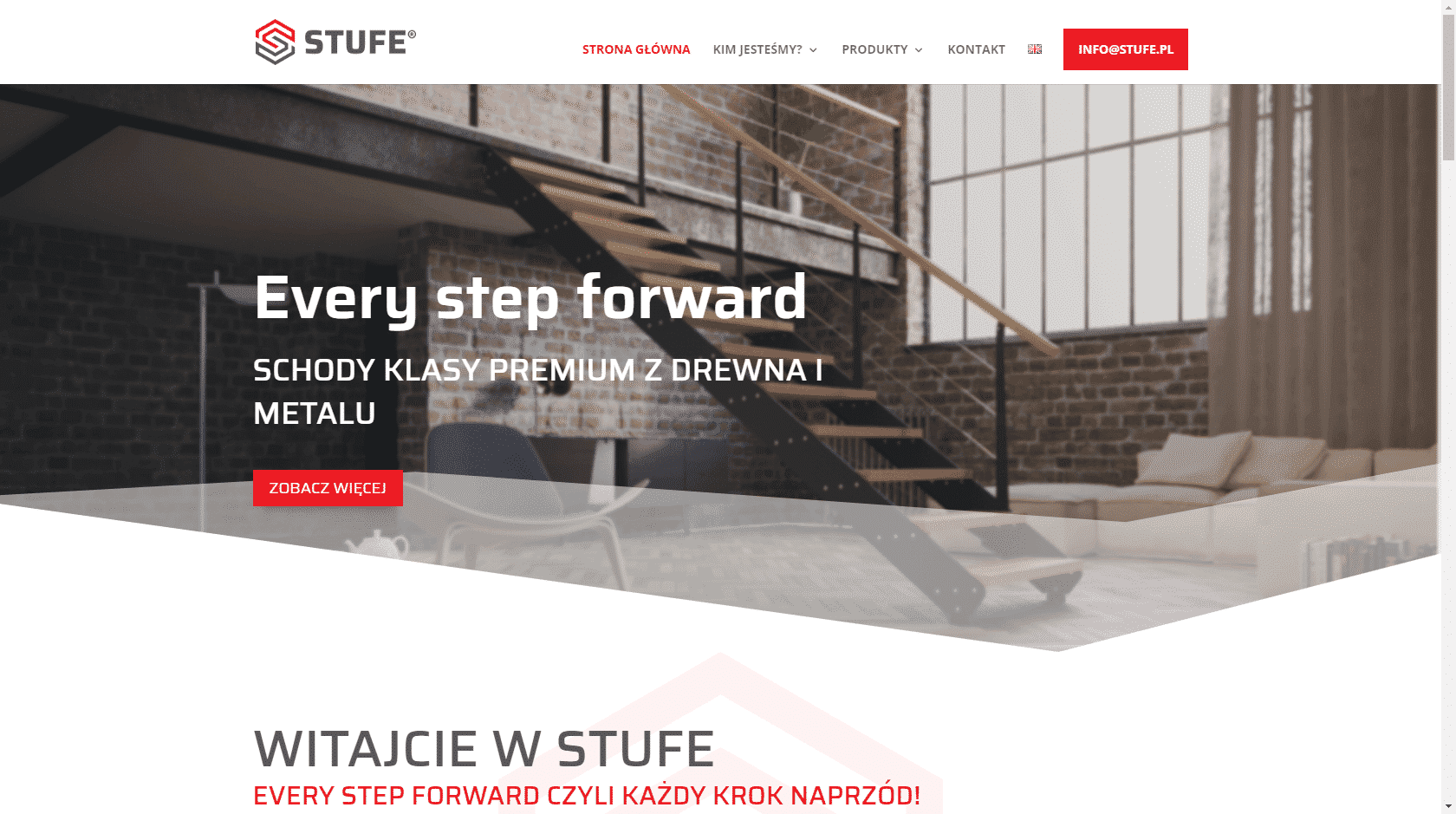 Neadoo Digital LTD.
225 Marsh Wall
Canary Wharf
London
E14 9FW
Who is this service designed for?
Essentially, for everyone. Doesn't matter if you're an established Company or startup, this is something for you!
How can I start using your services?
Please contact our dedicated sales manager using one of the available routes:
a) e-mail jz@neadoo.eu
b) telephone: +44 7715 351560
c) Use the chat on the website cleverrank.co.uk
d) fill in the form below with the requested information
What do you need to start?
We'll need:
– Your branding materials, e.g. logo, if you have one
– your favourite colours
– images
– list of services
– websites of your competitions that you like
– you'll need to choose one of the 3 divi layouts offered.
What is in the package that you're offering?
It depends on the package, of course, but every package consists of a professionally designed website based on WordPress for easy modifications in the future.
Can I customise the package as I see fit?
Yes. It's almost like going to your local Supermarket.
How long does it take to complete the website?
The entire process takes five to ten working days from the date of the payment.
Will I have access to the website?
Yes. We'll also provide you with free instructions on adding new images, text etc.
Do I own this website and domain?
Yes, you do.
Do you also offer support?
Yes, we do. You'll find all the essential modules on this page. We'll also help you choose the right ones.
What is included in the Support Package?
a) WordPress updates, daily backup!
b) Security & uptime monitoring
c) CDN additional speed and security layer
d) if you require minor changes, e.g. changing the image up to 30 mins a month is also included.
What is CDN?
Content Delivery Network (CDN) refers to a geographically distributed group of servers which work together to provide fast delivery of Internet content. A CDN allows for the quick transfer of assets needed for loading Internet content, including HTML pages, javascript files, stylesheets, images, and videos.
I'd like to have more pages (you offer 4 in the Basic package) How much does an additional page cost?
Additional pages cost £50 each,plus the cost for images and content.
What if I need more than one revision round?
It's rare, but it happens. Additional revisions & per request modifications are dependant on the package:
2 hours cost £50
4 hours cost £90
6 hours cost £130
Full Day cost £140
I need to change the images and content on my site, but I don't want to do it on my own. Can you help and if so, how much does it cost?
Sure. That's why we're here! The hourly cost is £25. (Most of the changes are done within 45/55 mins You'll receive a report generated by our time measuring system with the invoice).
Can you professionally crop images for me?
Yes, we can.
How much does it cost?
£5 per image.
I need some graphics done for my Social Media. Do you have graphic designers?
Yes, we do. Please speak to your account manager regarding the details.
After some time, I'd like to refresh my website. Can you help me with that?
Yes, we can. Anytime you need us, we're here to help. The cost depends on the work performed.
After some time I'd like to move my site to the different provider. Can you help?
Yes. Sorry to see you go, but we wish you all the best! We can help you with the transfer – the cost for that service is £70
What do you mean by "Google Submission?
We will make sure that once the website is built you'll be indexed by the biggest Search Engine in the world properly, considering basic optimisation for the
Google Crawl Budget.
What is PPC?
It's a Google Ads (mainly) Campaign. If you're a therapist or offer massage services, you need to be visible to your clients. PPC is the service that can help you be found by clients 24/7.
What is SEO?
It's an organic, natural process of promoting your website on Google Search results, with the aim of delivering traffic to you! See more about SEO here.
Search engine optimisation is a process. Just like any other process, it takes time, but as far as we're concerned, it's both the most reliable and cheapest option of reaching new clients.
How many Keywords will you be using for SEO if I decide to go for the package?
The packages available include about 10 to 15 keywords. The specific number will be determined at a later stage.
Will you perform the Keyword Research?
Yes, we will.
I'm targeting a few countries or demographics and I think I need more than one language on my website. Can you help me with that too?
Yes, we can. We can add as many versions as you wish. Additional version costs £90 and above + the cost of content translation if needed.